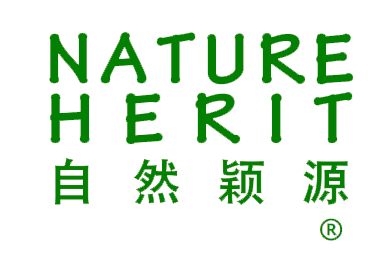 Embrace Green, Circular and Prosperous Places in the world...
拥抱世界各地绿色、循环和繁荣的地点…
Main Services & Consultancies:
Nature-Heritage Spatial Knowledge Design & Communication Tool Developments

Green Economic Planning, Design, Programming

Project and Investment Pre-Strategies
​
主要规划设计 & 策略咨询服务 :
自然-城市空间知识交流设计和工具,绿色经济规划设计和策划,项目投资前期策略
Environmental–Climate Education Applications
环境-气候教育应用
​
Coast, Waterfront and On-water
海滨 水岸 水上
​
Place Branding & Sustainable Tourism of City-Town-Village
城市-城镇-村庄的地点塑造和可持续旅游
​
GreenMagnets'Tools -- Web-Reality Place Program Tools
绿磁工具-现实网络互动的地点策划工具
​
Micro-Area Redevelopment & Environmental Mitigation
微地区改造和环境改善
​
Promotion & Platforms for Low-Carbon Products & Services
低碳产品技术的推广和平台
NATUREHERIT Design & Consult B.V. The Netherlands / EU
自然颖源设计咨询公司(荷兰/欧盟)
Founded in 2013 in The Netherlands, NATUREHERIT pilots spatial planning, programming and communication services, as overall design formulas to revitalize Nature-Urban Integrating Developments, co-create spatial planning and communication. "Low-Carbon from the Roots" tells to tackle most vulnerable urban-rural environmental problems jointly, discover best areas and value chains for environmental-friendly investment.
Initiating Link-Up Places as reality learning, policy-practice connector and stakeholder communication, GreenMagnets'Tools (GM'Tools) are interfaces and programs of eco-effective, attractive and healthy Places. Prototypes and testing are underway.
NATUREHERIT helps major and local decision makers for regions, cities, towns and villages, as well as existing communication programs to enable joint actions for local
prosperities and places, increase efficient investment, participation and corporate social responsibility. For technical driving forces for green incentives, new tools and green economies assist related sectors, from service to production, to learn environmental-friendly approaches and interact low-carbonly between their locations. The emphasis lies in sustainable investment strategies, sustainable tourism, eco-water education and environmental recovery, coastal-water, regional and place branding development plans.
NATUREHERIT dialogues with UN, European and Chinese policy instittutions, professional networks and platforms on green-circular economy instruments, eco innovation market and sustainable technologies. With partners of cross-boundary institutions and enterprises and practical-oriented experts, public / private clients could find fine-tuning spatial planning and consultancies in micro area planning, coastal and waterfront development, tourism and leisure development, integration refurbishment design of urban and landscape, ecological protection and recognition, out- and indoor leisure, renewal of agricultural and industrial areas.
​
于2013年在荷兰鹿特丹诞生的自然颖源全局设计是恢复自然和传统活力的新公式。它包括自然-城市全局设计,前期研究和投资和推广策略,提倡"低碳从根系绽放",重点结合改善城乡地区的发展和环境矛盾,研究当地和国际市场的潜在机遇和实施途径,发现环境友好型投资的最佳地点和价值链。
自然颖源有着丰富的国际专业网络和平台。与富有实践经验的国际和地区专业机构和技术企业进行对话,按项目和地区特点组成项目团队。自然颖源与合作伙伴对地区综合规划、海滨和水滨综合发展、旅游休闲开发、城市/景观更新及融合设计、城郊生态保护和认知、户内外休闲产业、农业/工业区改造等方面富有知识和经验。
自然颖源为项目提供绿色的增长,着重于空间规划全局策略、生态水教育与环境恢复的技术组合,当地式可持续旅游,地区地点品牌发展策略计划。在减少碳排放的同时,望帮助人们找回自己的根系和喜爱的地点,这将有助于城市,城镇和村庄寻找蓬勃发展的自然经济、行之有效的社会负责力和绿色动机的技术驱动力。
Embrace Local, Circular and Prosperous Places in the world...
拥抱世界各地绿色、循环和繁荣的地点…
LINKING PLACES
联系地点
liens enchaîner
lugares enlace
posti collegare
orte verknüpfen
plaatsen verbinden
......
​